Is linen sustainable? All about linen clothing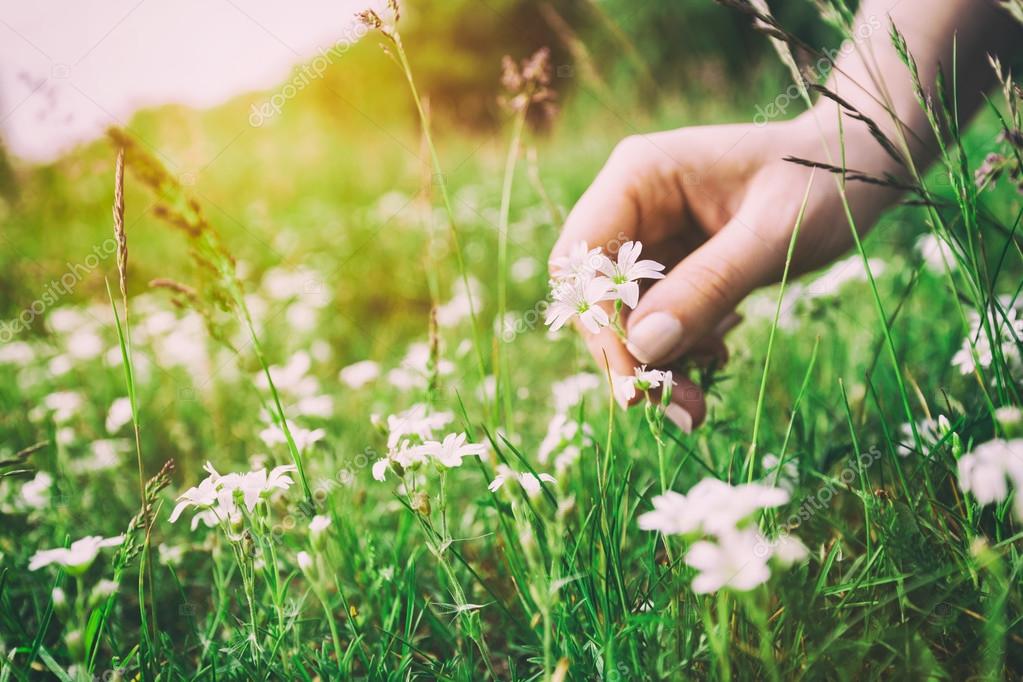 If you are beginning to have customers come in and ask about the sustainability of your products along with your style suggestions, then we have good news for you: you can stock your store with the finest linen clothing in Australia and assure them that it is one of the most sustainable and environmentally friendly fabrics around. Grab a coffee, sit back, and learn all about linen.
A natural fiber
The linen in your favorite culottes begins life as a flax plant. 
When they're ready to be harvested, the flax plants are cut or hand-pulled out of the ground, the seeds, and then the plant stock is removed from the fibers. It is these fibers that are used to make the fabric. Sorted to find the longest pieces, the fibers are spun into yarn. That yarn is woven into the fabric we all know and love.
The lengthy nature of this manufacturing process is why linen is a little more expensive than other fibers but also why it feels so very luxurious. Taking a white linen shirt and pairing it with even the simplest pair of jeans, will take your look from casual to special.
Full of benefits
Far back in history, linen was the preserve of the wealthy and important. Saved for Emperor's robes, or to wrap the mummies of the Pharoah's, ordinary people couldn't hope to include such soft and rich fabric in their wardrobes. Now, however, we can all enjoy linen's many properties.
Twice as strong as cotton, its versatility enables it to be used for ship sails as well as soft draping pieces of clothing. But we're here to talk about gorgeous linen clothing, and there is plenty to talk about.
As we're all aware, linen is traditionally considered to be a summer fabric, due to its breathability and the way it can wick moisture from your skin. A piece of linen fabric can absorb up to 20% of its dry weight in moisture before it feels damp itself. This also means that it dries faster; goodbye sweat patches!
However, linen is great for colder temperatures too. It's thermoregulating, and so it conducts heat. It will keep you warm as your body temperature falls, but then, as it rises again, it will let out the heat you don't need. You'll have your very own thermostat in the shape of the most stylish dress you own!
Aside from being perfect in all weathers, linen is anti-bacterial (this is the reason why it has been popular throughout the ages for bandages), which makes it great for home accessories that will get a lot of use, like throw pillows. Its hypoallergenic nature makes it perfect for those with sensitive skin, who should avoid more synthetic fibers.
The porous nature of the fiber results in it holding dye very well. This is why you can find our Italian linen clothes in such a variety of beautiful colors. Linen is no longer simply about creams and khakis (although there are many stylish examples of those colors), it can also mean vibrant sunshine yellows and deep cranberry shades.
It's moth resistant, so you can invest in pieces that can be stored over the winter and taken out in warm weather again and again without worrying that they'll be damaged. As an added bonus, the material will soften over time, so your gorgeous blouses will become even more comfortable the more you wear them.
Caring for your linen
Even a favorite blouse can be left hanging in the wardrobe because dry cleaning seems like far too much hassle. Linen, however, can be machine washed (in cool water to stop it from shrinking), is much easier to care for than silks or wools, and stays relaxed and elegant with just a quick iron on high heat with spray starch to keep collars crisp.
Looking after our planet
Flax is easy to grow and has been cultivated in almost every country in the world, even in poor soils. It needs less land, less water, and no pesticides or chemicals to grow well. The sustainability of linen is much higher than that of synthetic textiles such as polyester, and even than wool or cotton. 
This trend continues through the manufacturing process. A linen shirt will use 6.4 liters of water across its lifecycle, compared to the 2,700 liters of a cotton shirt!
Turning to the issue of waste, the whole of the flax plant is used for something. Flaxseed oil is rich in Omega 3 and popular with health food stores, Linseed Oil is great for wood varnishes, and Flax seeds themselves are a popular baking ingredient.
Linen is also one of the most biodegradable fabrics out there, able to totally break down in only 2 weeks at the end of its lifecycle  A synthetic fiber, such as polyester is made from petrochemicals, resulting in a 500-year wait for it to fully decompose!
So you can be sure you're taking care of the planet in your sustainable linen clothing, whilst looking unutterably stylish, and keeping cool.
Conclusion
We hope that now there is no doubt that linen is the perfect sustainable fabric. With a production and manufacturing process that has a low environmental impact, properties that make it perfect for summer and winter seasons, and a ridiculously short decomposition time, linen is a fabric you can be sure is keeping our planet happy. You can reassure your customers that their eco-credentials will remain intact, and they will be wowed by the beautiful designs that we have to offer.
Etika Imports is the go-to company for sustainable wholesale clothing. Our linen clothing feels luxurious and is stylish. Our designs are perfect for the most discerning fashionista looking for something special to wear for brunch or the perfect jumpsuit for after-work drinks, as well as the country mouse who likes to enjoy pruning her roses in a beautiful linen shift.  
Why not give us a call today and let us show you the chic designers and versatile pieces that we have to offer?
Zoe Amy Mandt-Rauch